Key Figures
50
year's experience in Australian Forestry Management
100%
pure Australian essential oils
20+
native oils exported supported by local farmers
About Heritage Oils
The Heritage goal is to increase the availability of pure and natural Australian essential oils at a fair and equitable price. Leveraging off 50 years' combined experience in the forestry industry, Heritage cover the Australian growers market like nobody else.
The key to their success are the rural communities, the growers, processors and technical experts who all assist in providing a premium product. Supporting sustainably managed plantations and intensively farmed plants, grown and harvested with the utmost care, their products are built on cooperative engagement for a prosperous future and healthy environment.
They pride themselves on integrity and work closely with peers, fusing passion, knowledge and professionalism to build an effective team. For all those involved who produce their unique oils is a career-building project, generating local income and bringing to the market the best of Australia's essential oils.
Products
Blue Cypress Oil Callitris intratropica
Buddawood Oil Eremophila mitchelli
Eucalyptus Horistes Eucalyptus horistes
Eucalyptus Radiata Oil Eucalyptus radiata
Kunzea Ambigua Oil Kunzea ambigua
Lemon Ironbark Eucalyptus staigeriana
Lemon Myrtle Oil Backhousia citriodora
Lemon Scented Tea Tree Oil Leptospermum petersonii
Palmarosa Oil Cymbopogon martini
Rosalina Oil Northern Melaleuca ericifolia
Sandalwood Oil Queensland Santalum lanceolatum
Sandalwood Oil West Australian Santalum spictum
White Cypress Needle Oil Callitris glaucophyl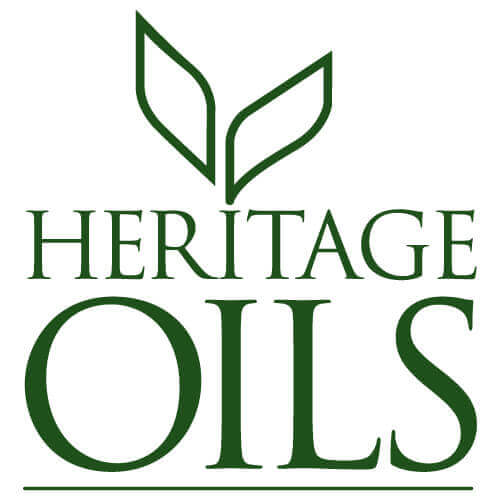 Company
Heritage Oils Pty Ltd
Address
Unit 1, 42 Collingwood Street,
Osborne Park, 6017
Western Australia