CORONAVIRUS CV-19 Updates

Haiti are currently under a state of emergency. All ports and airports are closed other than to some goods traffic – although this is limited. The boarder with DR is all but closed. CV-19 is not prevalent to any large extent with the only confirmed cases foreign nationals visiting on business. The fear is that for a country who's average wage is $2.41 per day (beneath the poverty line), any outbreak of CV-19 would be catastrophic as the infrastructure to deal with such a crisis is non-existent.
Amyris production has almost stopped as businesses close (including those in DR) and with curfews in place it is almost impossible for producers of vetiver in Les Cayes to bring goods to Port-au-Prince because of this risk of meeting organised gangs on the only road into PAP who could kidnap drivers and seize their oil.
Short term there will be limited exports of either of these key raw materials.
Russia is observing a week long 'business holiday' (30th March). All non-essential businesses are closed hampering any production efforts and care for current plantations. Boarders with Belarus and Ukraine are closed for all goods so road transport is impossible and commercial flights from Moscow which will take cargo have almost stopped to most destinations. Ports are full with limited ships available. Some air cargo options remain but are very expensive.
For the most part it is the off season for Southern Russian producers but sales continue as supply pipelines remain low, especially on clary sage and coriander seed oils. This disruption is hopefully short lived but the fear, as with many other countries is that these restrictions will continue on for much longer.
Rwandan businesses are still operating but there is a limited cargo service through the major couriers supporting the region. That said there are fears that Rwanda, as with many Central African countries may be cut off from international freight services should the outbreak start to impact the region further.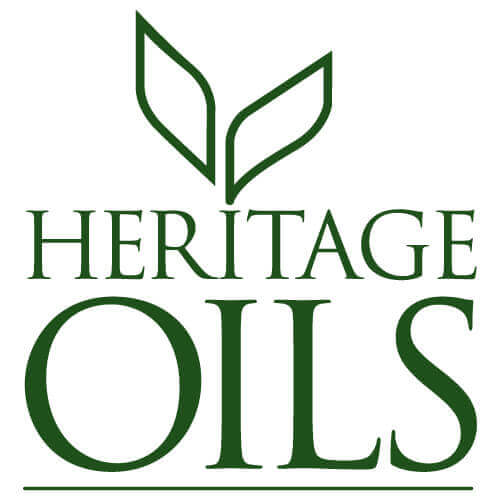 State boarders are currently closed and permits are required to move goods from state to state. This is causing some delays to services as Heritage consolidate in Perth whereas many products are grown and produced in NSW, QLD and SA. Courier services from Perth remain open although some delays have been experienced. Perth itself is isolated with no one allowed to enter or leave the city.
Product supplies are currently healthy but are in heavy demand since China returned to the market after their recent closures due to CV-19.
Tea Tree Oil demand has reached new levels in recent weeks as any carry over stocks from 2019 quickly got consumed in the first quarter of 2020. Tea Tree, known for its anti-bacterial and anti-microbial properties is used in many household and personal care products which have been in high demand. Thankfully the pipeline around the world was well stocked but new demand is helping prices speculate to higher levels before the start of the new season in June. On a positive note the Australia Dollar has lost value against most major currencies so the impact of any price increased could be offset due to the exchange rate. It is unfortunate buyers cannot take advantage of this as there is no oil available from Australia.
The new season is expected to be better than last year but low based on 3 year averages at 700MT. That could still change and may not be enough to meet new demands if this recent spike in interest continues.